Oil and Gas Field Portfolio
We are the leader in O&GFS
The exclusive Oil and Gas Field Services O&GFS team at Durai Engineering Technologies. effectively handles any level of project using scalable processes and cost-effective means. No wonder it has performed projects in geographically challenging locations, including India, Kenya, and South Africa. This has given the company the experience to mobilize, engineer, construct, and commission all types of complex projects for its multinational clientele.
Project Deliverance
The journey of Durai Engineering Technologies. has quest to enhance quality and reliability of its products and services, the company has spread its footprint worldwide, setting new standards for operational efficiencies and redefining paradigms. We have an impressive track record for our performance, ability to meet customer expectations.
Turning your dreams into reality
Scope of Services
We support our clients by providing end-to-end services related to Engineering, Procurement and Construction from conception to commissioning.

> Oil & Gas Pipelines
> Petroleum Storage Tanks
> LPG Plants & Installations
> Cross-country Pipelines
> Storage Terminals & Depots

Inspiring Innovative Designs
The designs are aided by the best and internationally accepted Software in the relevant field. We capture our client's requirement to create sound, economical and fulfilling designs. Our design engineers analyse all aspects of the structure so as to make the ultimate structure unique and durable, and to ensure that the journey to the final destination is meticulous.

Jigs and Fixtures Portfolio
Made with passion.
DET promoted by highly qualified and well-experienced technocrats, primarily focused in design and manufacturing of automobile parts and its types of equipment. We are specialized in plastic parts fixture, assembly fixture & CMM holding fixture. Through our diversified software design team, we also have been offering custom-made software consulting & development with clients across India and UK.
This is what we do.
DET provide valuable design and development services associated with our product projects. It is our intention to continue to use services to help customers in advance forward way in our product development service. In our Work Place Checking Fixtures are designed and manufactured for accuracy, repeatability of Automotive parts.
Tool Room
Our manufacturing team has an average of 10 years experience with precision technology. We have wide experience in the different processes and advanced machining capabilities with high qualified professionals.

Design Solutions
> 3D Part Modelling, 2D Drafting  

> Surfacing  
> Product Design  
> Prototype Development, Reverse Engineering and GD&T
Design Management
Design is the core of any company and we can boast of the best Design Engineers in this field. Our Design Engineers have worked on many of the utmost complicated projects and have turned them into a success.

Project Support System
Our support team has pivotal role of balancing the demands and requirements of our clients to the capacity of our manufacturing and design facility. constant information and support system in the correlation of data between us and our clients.

Engineering Design Portfolio
Predesign your Innovation
DET uses highly qualified and skilled resource persons to execute projects globally. This covers entire Product design & development engineering, Manufacturing engineering and Quality engineering areas.
Product design and development
DET is geared up to provide Engineering services out of Engineering Development Center in India, with the mixed resource business model of Onshore (Resource at customer region) and Offshore (Resources in India). This business model enables to bring the KEY values to customer in terms of Cost-effective solutions, Flexibility and Faster turn-around time demands.
Product Design Engineering
Product design - at component and sub-system level
Modelling and detailing
Application Engineering
Packaging study, Design feasibility
We are the top leaders for your design and development needs
Inspiring Design Modelling
Tolerance stack-up analysis
IMDS services for ELV Certification
Jig & Fixture design
Value Analysis and Value Engineering (VAVE)
Research Oriented Projects
DET intends to cater for Research oriented projects, with the association of premiere Indian Institutions mainly for the areas of Materials, Medical equipments engineering, Mechanical & Electronics engineering domain. This is mainly with the focus of developing new product concept or new methodology development using cost effective business model.
Elevators
Our versatile product portfolio features a wide range of innovative products including elevators, escalators, autowalks systems. We offer innovative and eco-efficient passenger and goods elevators for all types of buildings, from low and mid-rise structures.
Work With Us
We are proud to offer a range of total reward elements that engage and motivate our employees and help us make Durai Engineering Technologies a great place to work. Whether you are a business or engineering professional, find your own role in meeting the most interesting challenges of today: urbanization, the efficient flow of goods and people, more efficient use of space, and the latest architectural trends.
Know what our customers think
The results are impressive, and we are very proud of them. We managed to improve our service over the years and maintain a high standard of service. I am especially proud of their team work.
# "I love the commitment, the attitude, and the availability of your team."
# "Always willing to help. Very professional."
# "High professional, high responsive, and help us to achieve our goals without spending too much money."
New Product Developer Ram Kumar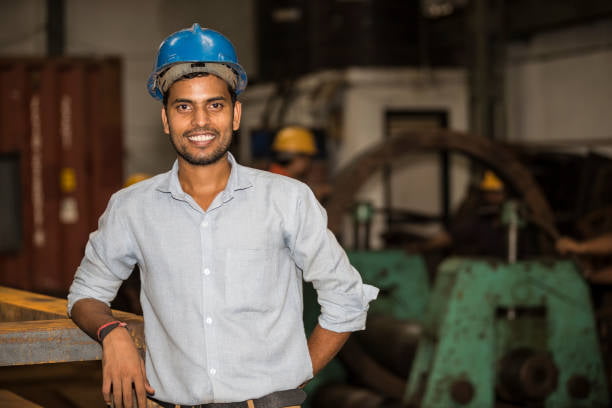 Know what our customers think
Central to the way they work is to focus on building strong relationships with customers. I believe they can support the customers best in what they understand our business aims and also know our customers. They listen when we work alongside with them and promoting profit business on both sides.

Project Head Prasanth